Brave Frontier Kolaborasi dengan The King of Fighter
2 min read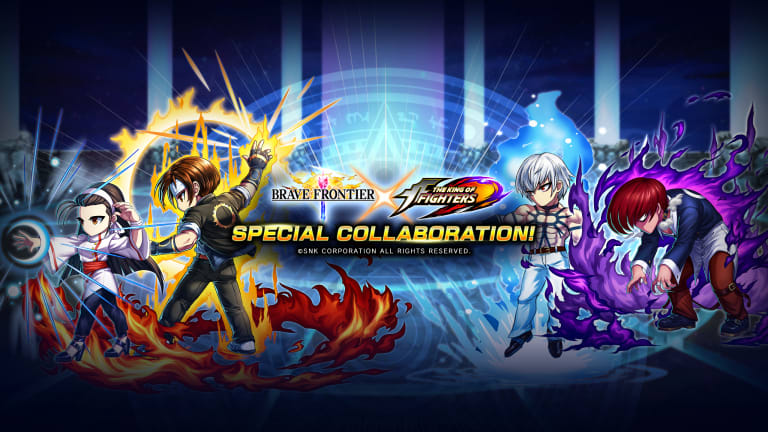 Brave Frontier Kolaborasi dengan The King of Fighter, Gumi Inc, Portal Berita Game Terbaru, Mobile Legends, Kolaborasi, Android, Ios, Mobile Game. Bahas Game, Berita Game Terbaru, Review Game Terbaru.
Setelah berkolaborasi dengan Mobile Legends. King of Fighter, salah satu game pertarungan yang terkenal di seluruh dunia beberapa hari yang lalu. Melaporkan bahwa ia akan memiliki kolaborasi baru dengan game ponsel populer. Brave Frontiers yang dikembangkan oleh Gumi Inc. pada 24 April hingga 22 Mei 2019.
Brave Frontier Kolaborasi dengan The King of Fighter
Dalam pembaruan, pemain Brave Frontier dapat berpartisipasi dalam acara kolaborasi antara THE KING OF FIGHTER. Dan memiliki kesempatan untuk menemukan 4 karakter baru yang disajikan dalam kolaborasi. Keempat karakter ini adalah Chizuru Kagura, Orochi, Orochi Iori dan Kyo Kusanagi, yang merupakan karakter yang dapat digunakan dalam game pertempuran. Selain 4 karakter ini, Anda juga bisa mendapatkan karakter dari kolaborasi sebelumnya seperti. Terry Bogard, Iori Yagami, Omega Rugal, Benimaru Nikaido, Kula Diamond, Athena Asamiya, Mai Shiranui dan, tentu saja, Leona.
Kolaborasi ini juga akan memperkenalkan sistem ruang bawah tanah baru untuk semua pemainnya. Di mana pemain akan memiliki opsi untuk memilih jalur untuk menyelesaikan ruang bawah tanah. Lebih menyenangkan lagi di acara tersebut, pemain akan menerima hadiah bagi Anda yang bekerja di Daily Log-in setiap hari selama acara berlangsung. Hadiah yang diberikan adalah dalam bentuk beberapa permata dan, tentu saja, summon tickets untuk memanggil hero favorit Anda.
Sekarang, Anda dapat mengunduh dan memainkan Brave Frontiers dari Gumi Inc. di Android Google Play store dan di app store iOS. Apa lagi yang anda tunggu ? Segera mainkan, dan dapatkan karakter King of Fighter ini sekarang.